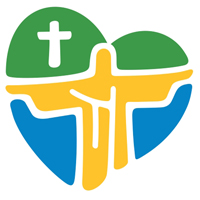 World Youth Day 2013 will take place July 23-28, 2013, in one of the world's most naturally beautiful cities: Rio de Janeiro!
Its physical beauty compliments the exuberance of its 201 million inhabitants.
"Go and Make Disciples of All Nations!" (CF. Matthew 28:19)
~World Youth Day 2013 Official Logo & Theme
WYD is a true pilgrimage—an amazing experience with the potential to change one's life forever.