Growing the Good Life & Other Projects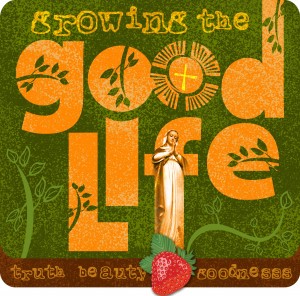 Growing the Good Life (In development)
Taking a holistic approach to the Catholic faith and way of life, Growing the Good Life will be an online coffeehouse where anyone can find Catholic resources and short films to help them live life to the full.
Also, a special emphasis will be placed on introducing in a dynamic and creative way the Cardinal virtues of prudence, justice, fortitude and moderation to youth, as these habits of being form character "so that we can freely, joyfully, and easily accomplish what is good." (YOUCAT, 300)
These habits of being speak to all people regardless of their faith tradition.

 Documentary on Cardinal John P. Foley (1935-2011)
(In development)
"We have an obligation not only to be orthodox, but also to be interesting and professional. … Where there are essential matters of faith and morals, unity; where there are things that can be open to discussion, there should be freedom; but everything should be done in charity, which can sometimes be lacking today." Cardinal John P. Foley
A film crew from Goodness Reigns visited with and taped what is probably the last interview with His Eminence Cardinal Foley on July 14, 2011.
Goodness Reigns is seeking funds to produce a documentary on this extraordinary man who served as president of the Pontifical Council for Social Communications for 23 years under Blessed Pope John Paul II and Pope Benedict XVI.