Help Us
Help us spread goodness! Here are ways one can help keep the Goodness Reigns: Share the Story contest continuing into the future and giving youth and young adults an opportunity of a lifetime—to experience World Youth Day.
By contributing to Goodness Reigns you also participate in a ministry hoping to strengthen the lives of others by using media to share positive messages throughout the world. Help Goodness Reigns by becoming a sponsor or a supporting member.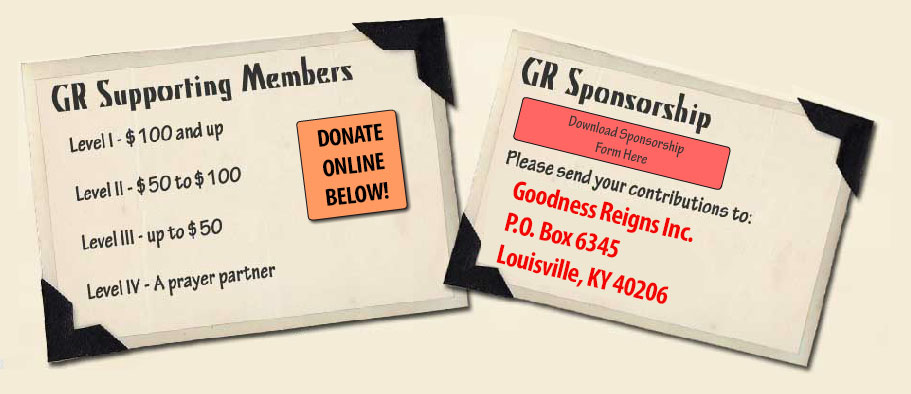 We'd like to hear from you and keep you informed on the latest news from Goodness Reigns! Send us your email address and we will include you on our news updates. Join Our Mailing List Here!
We'll have some cool T-shirts, saint cards and other Goodness Reigns merchandise available at the NCYC! Learn about our store here!
Goodness Reigns, Inc. is a 501(c)3 charitable non-profit that relies on sponsors and individual contributors to offer contests that provide youth opportunities to create faith-based media for the public. All contributions are tax-deductible and much appreciated! Thank you!