Goodness Reigns Board & Team
Suzanne Haugh, Director
Suzanne Haugh graduated from Vanderbilt University with degrees in English and Human Development. She completed her master's degree in journalism from The Medill School of Journalism at Northwestern University. Suzanne lived in Costa Rica, working as an English instructor to high school students and also taught ESL classes in the US. After a few years working in corporate communications she returned to the classroom as a high school journalism teacher in Atlanta, Georgia, for five years. Since 1998 Suzanne has contributed to the Georgia Bulletin, the newspaper of the Archdiocese of Atlanta, and has served as a writer on various archdiocesan projects, including promotional scripts and the development of its safe environment program. Inspired by her work as a journalist and teacher, Suzanne began Goodness Reigns in 2009, by the grace of God and the help of many. She is a member of the Catholic Academy for Communication Arts Professionals and the Catholic Press Association. Suzanne currently resides in Louisville, Ky., with Gil, her husband of 20 years, and their three children.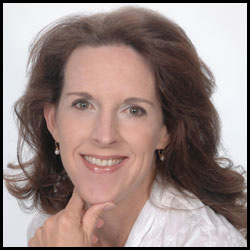 George Pfeiffer, Pfeiffer Solutions Executive Producer
George Pfeiffer graduated from the University of Iowa in 2006 with degrees in Business Marketing, Cinema and Communications. George has also studied film and business at the University of Newcastle in New South Whales, Australia, where he lived for six months in 2004. George's versatility and wide ranging pallet of skills make him well suited in his contributions to Goodness Reigns and its ministry. George is driven by creativity, innovation and results. A resident of Lisle, Illinois, George is also the founder of Shirt & Simple, Inc. an online service created to take the stress out of ordering custom apparel. George recently got married to his new wife Jodi.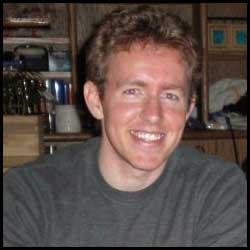 Erika Anderson, Youth/WYD Consultant
Erika Anderson graduated from Georgia Southern University with a degree in journalism, and shortly after, began her role as a staff writer for The Georgia Bulletin, the newspaper for the Archdiocese of Atlanta. Covering a wide variety of topics, but often focusing on the youth and young adults, she spent 10 years at the newspaper, winning several awards from the Catholic Press Association, most notably a first place for best reporting on teens. She has attended two World Youth Days and has the memories of faith, friendship and blisters to prove it. Erika currently works as a fundraising writer for Children's Healthcare of Atlanta, one of the top pediatric hospitals in the country. Though she swears she's not a crazy cat lady, Erika is a mommy to two orange tabby cats, both named after boy band members.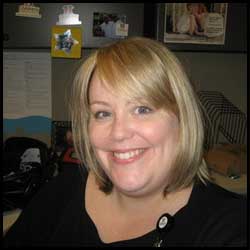 Gabriel Castillo, GR Film School & Filmmaker
Gabriel ("Gabe") Castillo graduated from the University of St. Thomas in 2006 with bachelors' degrees in Math and Theology, and a minor in Philosophy. He is currently working on his master's degree in Theology from Stuebenville University via its distance learning program.
For three years Gabe taught middle school religion before becoming the coordinator for evangelization at his home parish of St. Theresa Catholic Church in Sugar Land, TX.
He is also the founder and production manager of Mediatrix Solutions, a small video production company dedicated to providing quality solutions for small businesses.
Baptized Catholic but "raised a pagan," Gabe has embraced the call to share the Catholic faith by using media.
Gabe created an award-winning video for the 2011 Goodness Reigns "Share the Story" Contest, and received an invitation to participate in the World Youth Day Film Festival offered as part of the event's "Cinema Day" organized by the WYD Department of Culture in conjunction with Goodness Reigns. He continues to work with the apostolate promoting faith-based media and art, most recently developing the Goodness Reigns Film School–a free, online resource for making quality videos.
He is married to Cheryl and together they are raising Josef, almost 4, and daughter Gemma, 4 months.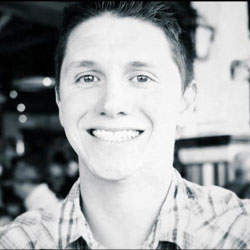 J. David & Julia Pace, GR Consultants
Julia and David Pace began MorningStar Creative as a print and web design company that strives to provide creative and professional graphic design services at an affordable price with emphasis on supporting the mission of ministries, churches, schools, apostolates and businesses.
From logo design and branding, to a new website design or help with your capital campaign, the MorningStar Creative husband and wife team enjoy working together and with a wide array of creative partners from concept to production and ongoing support of the mission. Additionally, MorningStar Creative offers spanish translating and interpreting services.
www.morningstarcreative.com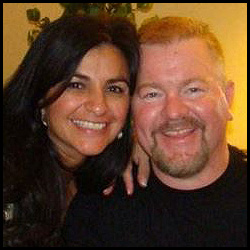 Goodness Reigns Board
Coming Soon