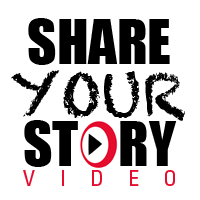 May 13th in
World Youth Day
by
GRdirector
.
Deaf Filmmaker Explains Fatima, Rosary's Importance
A revert to the Catholic faith, Beth Dunn received radiation therapy for earaches as a child. In her film she explains why Jesus' Mother, Mary, reached out to us "as a mom" in the early 1900s.
Filmmaker Beth Dunn left behind her Catholic faith only to rediscover it years later as she delved into the significance of Mary and the Rosary.
"As a child I prayed the Rosary every night with my family. Then, I left the church and went without the Rosary. To be honest, I didn't miss it. It seemed like nothing but rote repetition."
But 40 years later, Beth "reawakened" to her spiritual roots and decided to explore Mary and the Rosary. During this time she came upon the story of Our Lady of Fatima.
On 13 May 1917, three Portuguese children (Lucia, Jacinta and Francisco)  saw a lady "brighter than the sun." The woman wore a white mantle edged with gold and held a rosary in her hand. To bring peace to the world and an end to war, she asked them to pray the Rosary every day.
The story of Fatima has had personal significance to Beth, who was exposed to radiation therapy as a child. She tells her story in her film "The Bomb and the Blessed Mom."
Watch the film and learn what Beth discovered and why she has returned to the Rosary.
For information about the Rosary, visit Our Lady's Rosary Makers. Beth's film, "The Bomb and the Blessed Mom" was part of the 2015 Goodness Reigns Film Contest sponsored by OLRM.
You can discover more about Our Lady of Fatima here:
Do you have a story to tell? Share it through our current Goodness Reigns Short Film Contest or send a link and your information to Suzanne@goodnessreigns.com. Find contest details here.