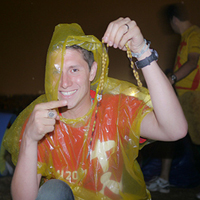 December 7th in
Goodness Radar
,
GR News & Media
,
World Youth Day
by
GRdirector
.
Latest Film Contest Investigates the Power of the Rosary
2015 Contest Sponsor: Our Lady's Rosary Makers. Since 1949 Our Lady's Rosary Makers has supplied millions of Rosaries to missionaries around the world. They also sell supplies for those wishing to make and share Rosaries.
A young man abused by his father during childhood finds his way back to the faith and able to forgive.
A desperate mother, dealing with her daughter's addiction, sees knots unravel and her daughter restored.
A young adult marvels at her grandfather's ability to recite only the Rosary after a stroke left him otherwise unable to speak.
A man held hostage in a foreign country finds solace and strength.
A pope handles the complexities of a broken world with hope, grace and a joyful countenance.
All of these people encountered and tapped into the power of the Rosary–something of wonder and awe. A "tool" that is versatile and practical, healing and salvific, communal and solitary, mysterious and powerful.
They hang from people's rearview mirrors and around their necks. You see them tattoed and on T-shirts, and in the hands of grandparents and of younger generations.  Is it worn-out and passe or still relevant and life-sustaining?
Are you curious? So are we!
We hope you consider joining us in this search for a deeper understanding of the Rosary– "the Gospel prayed" –by entering our next contest called "The Power of the Rosary."
Submit a drama, documentary, interview or testimonial. For more details, visit our 2015 Contest Page.
Share a story with us. Share a story with the world!