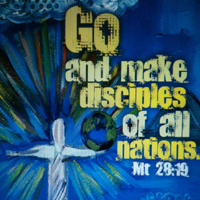 November 1st in
GR News & Media
,
World Youth Day
by
GRdirector
.
2013 WYD Film Fest Brings Together Young Filmmakers, Youth From Around the Globe
Goodness Reigns hosted the 4-day event in Rio de Janeiro, Brazil, with the help of a grant from the Our Sunday Visitor Institute.
The Goodness Reigns team wishes to say obrigado! (thank you!) to the many filmmakers, judges and supporters of the successful 2013 WYD Film Festival held this past summer. Truly, the Holy Spirit was at work throughout the contest, the planning and the actual event.
We wish to especially thank the Our Sunday Visitor Institute, Archbishop Joseph Kurtz and the Archdiocese of Louisville for their participation in and support of the event. To watch a presentation on the film fest and World Youth Day 2013, follow this link.
Goodness Reigns is currently seeking sponsors for its next film contest, which we hope to hold in 2014 on the topic of human dignity.
Please look for information in 2014 and consider supporting this ministry by submitting a film or making a donation. Help us provide a platform for youth-generated, faith-based art and media.
If you are interested in serving as a sponsor, please contact Suzanne Haugh at 502-468-4688. To make a donation, please follow the link to the Goodness Reigns Pay Pal site.
God bless you–and may His goodness reign!