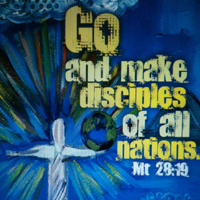 July 21st in
World Youth Day
by
GRdirector
.
World Youth Day 2013 – Day 1 – An important Word
Suzanne Haugh will be blogging about the WYD pilgrimage and Goodness Reigns FIlm Festival in RIo de Janeiro. She is journeying with filmmakers Gabe Castillo, Carlos Tobon, Peggy Stanton and Bina Crowley at this Catholic event hosted by Pope Francis and expected to attract 2 million people from all over the world!
Obrigado ("Thank you") is my first word in Portuguese and it is fitting given the the situations we have found ourselves in on the first part of our World Youth Day pilgrimage.
Our first challenge arrived in a text from Gabe–"My flight has been delayed to 7:05 and I most likely won't make it … and there's only one flight to Rio per day on Delta."
This text set off a chain of events that fortunately has a very happy ending with Gabe arriving late but on the plane only because a group of 21 from Orlando, FL, was also late. Obrigado!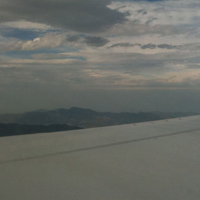 Moments before we were to touch down in Rio, as we got our first look at the ocean-front city, the plane began to ascend due to the presence of another plane that had not yet cleared the runway. Because we had to take another loop around the city we beheld beautiful vistas of a city nestled among gumdrop mountains and hills on a sunny morning. Obrigando!
Customs was relatively easy with overweight suitcases. Obrigado!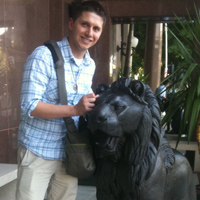 Without a Rio travel book and a map (left on the plane), Gabe and I set off to find the place for picking up our WYD backpacks that would have our transportation and meal tickets. With the help of numerous WYD volunteers and people WITH backpacks, we eventually found the location AND short lines! Tomorrow will be different as growing numbers of people are expected to begin to descend on the city. Obrigado!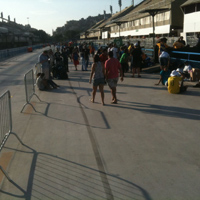 Buoyed by our luck–rather the "Hail Mary's" and Memorares prayed for guidance–at finding and obtaining our pilgrim backpacks, Gabe and I thought we would try finding the press office to pick up our press passes in the vicinity of the Copacabana. This would require further maneuvering on the Metro. While we didn't find the office, we enjoyed the ocean views and the people watching while not being run over by speeding taxis. Obrigado!
Not having too much food today, we stopped at a street-side "soda". I had a pastel de forno y fango (cheese and chicken) and some type of refresco – I'm not sure of the fruit. Obrigando!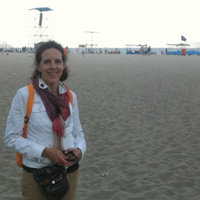 Finally, throughout the day we realized that it was Sunday, God's day, and while we experienced God in his creation, in his people and in his providence, we thought He would understand why we did not make mass. Fortunately, a wrong turn as we headed to our hotel landed us in front of a small church, almost a chapel nestled snugly between lean buildings of condos and apartments. Yes! Mass! A perfect day to end our first day. Obrigado!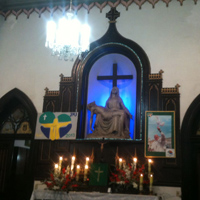 And with the Gospel reading of Mary and Martha–one of my constant reminders that seeking Christ's presence to Jesus and  a relationship with him is "the better choice," I smiled (the one who can often be more Martha than Mary)  knowing that the journey to Rio, with its inconveniences and costs illustrates Mary's choice. Obrigado!