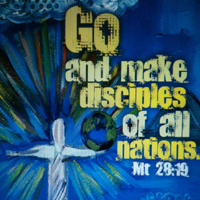 July 18th in
GR News & Media
,
World Youth Day
by
GRdirector
.
Goodness Reigns to Host 2013 WYD Film Fest in Rio
Heading to World Youth Day 2013? Stop in and watch films created by youth from around the globe. Not going? Check out the films online.
Goodness Reigns and Our Sunday Visitor will be presenting a 4-day film festival during World Youth Day  from July 23-July 26 at the Teatro Joao Theotonio in Rio de Janeiro, Brazil.
Contest filmmakers and professional filmmakers will be on hand to share the faith and teach through their videos.
To view the program schedule, click HERE. Present will be the People's Choice Winner, Carlos Godoy of Colombia, Seth DeMoor of Colorado, Quiet Waters of New York and others.
It's never too late to find and share your favorite films HERE.