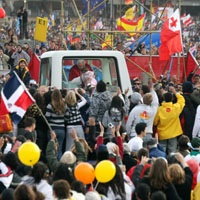 February 27th in
Pope Culture
by
GRdirector
.
Youth Worldwide Use Video to Thank Pope Benedict XVI for His Humble Service
On Feb. 28 at 8 p.m. Pope Benedict XVI will retire to a monastery inside Vatican City.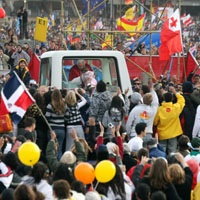 Young people in Madrid have created a two-minute video to show their love and gratitude to the Holy Father who will retire as pontiff Feb. 28.
Entitled "For a young man of 85," the video captures sentiments of many through video-conferencing with people from countries including Germany, Romaniz, France, Peru, Chile, Venezuela, Argentina, Slovakia, Australia, Russia, the United States, New Zealand and China.
Take a  LOOK!