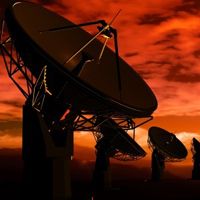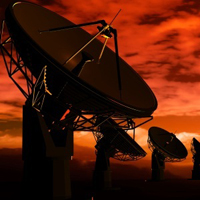 "These things I have spoken to you … that your joy might be complete." John 25:11
After almost 20 years of marriage and raising three kids, I can look back on my journey with NFP so far and smile.
I feel clean, green and free.
I didn't always feel that way.
For a time in my twenties I had taken oral contraceptives ("the pill"). Unfortunately, it was easy to slide into that practice due to a mentality of fear of an unplanned pregnancy.
I wasn't really aware of the theological underpinnings of my decision to start on the pill. I was dating the man who is now my husband and we had drawn the line at going "all the way" because of our shared belief in saving that gift of self for marriage. My gynecologist (who was Catholic and a family friend), however, suggested I go on the pill just to be safe.
He loaded me up with handfuls of the little pink and white pills, and a prescription. I don't recall hearing much about any of the pill's side effects—perhaps in his mind they paled in comparison to what an unintended pregnancy could do to my life.  And he had probably seen a lot in my own family. (I've learned, though, that over the course of time, trust in God's plan always fares better than fear!)
I didn't like how I felt while on the pill and finally decided on NFP, an approach my parents came to practice when I was in grade school.
My husband and I embarked on learning the science behind NFP. I swallowed any fears I had and began taking my temperature and filling in charts. I felt like a chemistry experiment—a much easier, straightforward one!
The "Wow" moment came when my charts revealed the nature of my body not just to me but to my husband. No longer would I be remembering to pop a pill every day, but we would share each other in a more intimate way. Unlike artificial contraception which sadly divorces couples from a total self giving thus weakening what marriage is, with NFP we better understand the power of our fertility to bring a new life into the world, and regularly examine our lives to see how God is calling us.
I have written about the marital dance of NFP and discerning one's family size and will share the links to those stories below. Through this research I have come to better appreciate our church's wisdom and hope for us all in finding a more perfect joy, sometimes through discipline and self sacrifice.
NFP hasn't always been the easiest path for my husband and me but the fruits are evident: a healthy marriage built on trust, intimacy and comunication, and no health fears from medicating my body's natural process. One of the greatest blessings for us as a couple has been raising three engaging kids who bring much joy into our lives.
Today I am inspired by the younger women and men who are helping to promote NFP among their peers, perhaps people the age I was when I got off on the wrong foot. Jessica Smith of the Edith Stein Foundation, for one, and Kara and Kristin at Living the Sacrament. (Just Google NFP and find resources. Maybe you'll come across ways on how NFP positively affects dating–such as how to stay pure while dating or how NFP helps rebuild trust and self respect after unhealthy or broken relationships.)
I challenge young and old, critic or believer, Catholic and non-Catholic, to investigate NFP if not for their own relationships, then for their children's and grandchildren's—and for a better understanding of a path that promotes healthier marriages and stronger families.
After you investigate, take what you have learned and share it through a video! The deadline is soon—June 25—it's never too late to start!
You can find resources on the Goodness Reigns Mini Contest HERE.
Suzanne's Stories:
With NFP, Couples Discover Deeper Partnership
http://www.georgiabulletin.org/local/2008/04/03/nfp/
NFP Is Part of Family Life Office Ministry
http://www.georgiabulletin.org/local/2008/04/03/flo/
'Sincere Heart' Should Guide Decision on Family Size
http://www.georgiabulletin.org/local/2008/01/17/heart/