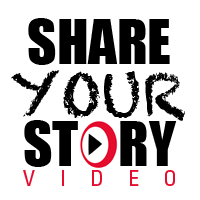 May 9th in
Goodness Radar
,
World Youth Day
by
GRdirector
.
Joy Found In Mothering Child With Down Syndrome
"I personally believe … people with Down Syndrome have an extra dose of love. They have an extra ability to reach people's hearts because they don't have the self consciousness of 'what are people thinking of me? Am I being judged?' –They just love." Leticia Velasquez
During May, this month of Mary and mothers, Goodness Reigns would like to spotlight the journey of Leticia Velasquez, a mother who has a child with Down Syndrome and writes about her experiences. Enjoy this heartfelt and happy story of a family blessed with this special calling!
View the video here: http://goodnessreigns.com/vote/all/an-extra-special-missionary/
Leticia's recent article in the National Catholic Register on Jerome Lejeune, the geneticist who discovered the cause of Down Syndrome. He has since passed but his daughter, Clara, has written a book (Life Is a Blessing) about her father and his love for these special people. http://www.ncregister.com/site/article/remembering-jerome-lejeune/
Leticia also has a blogspot, which you can access here: http://cause-of-our-joy.blogspot.com/
For information and resources on Down Syndrome, visit the National Down Syndrome Society here: http://www.ndss.org/index.php