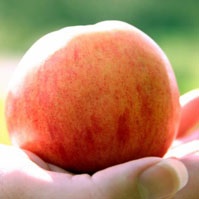 November 9th in
Goodness Radar
by
GRdirector
.
Eve and the Saber-Toothed Serpent, Part 1 of 3
"Imagine Eve standing naked before this deadly force, a big, mean, saber-toothed serpent, … (which says to her) 'God told you that if you eat from the Tree of Knowledge, you'd die. But God knows that if you eat of the tree, you will be like him. God's not fair. And by the way, look at my teeth.'"
We all know the story: Satan tempts Eve with the apple from the forbidden tree and passes it to Adam, whose bite introduces mayhem into Eden.
But what does this story really tell us about our nature and now our fate? What exactly is original sin? Why fuss if everyone's gonna sin anyway?
This is the first in a three-part series exploring these questions through the Catechism of the Catholic Church and some in-the-know priests.
Part 1
Satan's deceptive pitch to humanity's first couple prompted a lack of trust in God's goodness and a confusion surrounding the Creator's plan for their lives. In Adam's bite, man preferred himself to God and "scorned him. (Catechism, 398)
But let's look a little closer.
Father Tim Hepburn, chaplain at Georgia Tech in Atlanta, Ga., drew on the issues and events surrounding the infamous fall to shed light on our own journey. He recreated the scenario of Adam and Eve's fall from grace, referring to insights from Dr. Scott Hahn's book, A Father Who Keeps His Promises.
The Book of Genesis uses the word "serpent" when talking about the form Satan took to appear to Eve. The Hebrew word doesn't refer to a little snake, but to a "deadly force," Father Hepburn said.
"Imagine Eve standing naked before this deadly force, a big, mean, saber-toothed serpent, … (which says to her) 'God told you that if you eat from the Tree of Knowledge, you'd die. But God knows that if you eat of the tree, you will be like him. God's not fair. And by the way, look at my teeth.'"
Replace an imposing sea monster with an advertisement of scantily-clad women in provocative poses, lyrics of violence or infidelity in a popular song or a new credit card with an enticingly high credit limit, and we find ourselves swayed by these modern tempters. Like Eve and Adam, our hearts can fall prey to our sense of impending discomfort.
"Human beings are afraid of physical and material pain more so than spiritual death," Father Hepburn said.
"Our enslavement is from a fear of giving God everything or sacrificing. Fear is what made Adam and Eve die an eternal death (instead of dying to physical or material pain)," he said.
It's the sacrifice involved that keeps people from trusting their lives to God's providence. But either way—whether holding onto one's life or giving it to God—one cannot elude sacrifice. The only difference is that sacrificing one's will to do God's will leads to "joy and peace," Father Hepburn said.
"The refusal to sacrifice is what leads people to sin," he added. The high divorce rate testifies to this.
"When people get married they had better be ready to make sacrifices. That's why so many run away through divorce or by cheating (on a spouse). It's because they refuse to sacrifice to better their lives."
Monsignor Pat Bishop, pastor at the Church of the Transfiguration, Marietta, Ga., talked about humanity's first "poor choice" in the garden of Eden.
"Original sin created an environment of imperfection," he said.
"I often use the example of pollution entering into the garden that God created. Everybody who is born into the garden suffers from (the pollution)."
Following original sin humanity lost the grace of its original holiness and feared what they believed to be a jealous God. Harmony erupted into chaos: control of the soul over the body was shattered; tension rose between man and woman; visible creation became "alien and hostile to man;" and the possibility of humanity's physical death, as a result of its spiritual weakness, entered history (Catechism, 400). In short, the party was over.
Since that first sin, Monsignor Bishop added, all subsequent sins reflect "poor choices."
"Every human being experiences making poor choices—sometimes out of greed, sometimes out of emotion, sometimes out of ignorance. Poor choices affect relationships. They disrupt our relationship with God, people and our inner peace."
Sin distracts us from building a relationship with God, Monsignor Bishop said. "What is a worry to Christians is that we live in a society where Christ is rejected and materialistic values are embraced. There's no room for respect for life, respect for privacy, respect for a person's dignity … All of us become pawns in a game that likes to create stars, kings and queens, winners and losers. It's a cutthroat society where what I want becomes more important than the common good."
In light of the havoc humanity's sinfulness plays on creation, one might question God's motives in allowing it. One needs to recall, however, that we are in a state of journeying.
"In God's plan, this process of becoming involves the appearance of certain beings and the disappearance of others, the existence of the more perfect alongside the less perfect, both constructive and destructive forces of nature with physical good also existing with physical evil as long as creation has not reached perfection" (Catechism, 310).
Sin can only truly be understood when one looks at Revelation. "Without the knowledge Revelation gives of God we cannot recognize sin clearly and are tempted to explain it as merely a developmental flaw, a psychological weakness, a mistake or the necessary consequence of an inadequate social structure, etc. Only in the knowledge of God's plan for man can we grasp that sin is an abuse of the freedom that God gives to created persons so that they are capable of loving him and loving one another" (Catechism, 387).
And, boy, do we have the gift of freedom! The gift of intellect and free will—to exercise choice, to grow not only as our bodies are programmed physically to do, but to grow spiritually on our own accord.
Through our choices, made with full knowledge or out of ignorance, we can become "fellow workers" (Catechism, 307) with our Creator when exercising the principle of charity (love), or a baser creature when caving in to the vices of sin. We can grow.
–Catholic Radar
"Brush your teeth, say your prayers and 'Be kind, for everyone is fighting a great battle.'" (Philo of Alexandria)
Next Up! Part 2: Sin to the Nth degree!
"People need to listen to their hearts. Honestly listen to your heart, and it will let you know if you made poor choices. And the church should be listened to as the herald of God's Gospel … as a serious guide." Monsignor Pat Bishop
The Goodness Reigns Staff appreciates the Georgia Bulletin (the archdiocesan newspaper of the Atlanta Archdiocese), Monsignor Pat Bishop and Father Tim Hepburn for their willingness to share this story with you. Check out the original story and others at http://www.georgiabulletin.org/local/2000/03/16/a/?s=haugh.